KleenPark Auto Detailing
Automotive Detailing is a systematic performance of cleaning, conditioning, and protecting your vehicle's interior and exterior through scientific means in order to produce a show-quality level of detail. KleenPark Detailing came about because of the love of cars and the passion to ensure they look beautiful.  In our state of the art detailing studio car detailing is carried out as a meticulous form of art. An expert team of detailers utilizing job matched detailing products and tools transform your vehicle into a dazzling masterpiece. All our detailed cars go through a 130 points Pre-Delivery Inspection ensuring a flawless finish to your prized possession, be it a vintage, classic, sport, or a daily driver.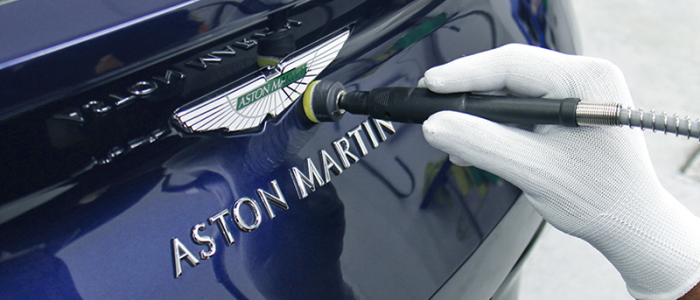 With over 30 years of experience, we can confidently claim that no other industry partner can match the KleenPark service quality and attention to detail that delivers exceptional value. All the detailers who attend to your vehicles are the owners of KleenPark themselves. This industry unmatched ownership culture certainly motivates us still more in delivering detailing excellence, preserving our business's reputation and continued success.  
Driven by passion, bound by pride, we continue to strive for excellence aspiring to fulfill our star motto;
 'Quality is Key in all that we do.'
WHAT OUR CUSTOMERS SAY ABOUT US
[grw id="4440"]
our policy
IN THE CONDUCT OF OUR BUSINESS, WE HAVE ALWAYS BEEN AND WILL CONTINUE TO BE GUIDED BY THE FOLLOWING PRINCIPLE AND ETHICS
We will be forthright and honest in all our dealings and relationships.
We will constantly strive to improve the quality of everything we do.
We will act in a manner that will earn the respect and esteem of all concerned.
We will be informed, aware of, and be responsive to the changing world we live in.
We will be a responsible citizen and a constructive member of the various communities of which we are a part.
We regard as imperative the financial success, stability, and growth of our business in consonance with these principles.
We will be fair and truthful in our relationships with our customers, suppliers, KleenPark Team members, and the public in general.
We will carry out our business in a manner that enables us to take pride in our efforts, the services, and the products we offer.
CSR PROJECTS
We rise by lifting others
Free Medical Benefits to all Employees
Free School Books to all Employee's Children
Financial assistance for housing/personal loans – for Employees
Free Eye Camp & Donation of Spectacles to all Employees & their families
Annual outings and get-togethers to link Employees & their families
Financial contribution to the Grace Perera Elder's home – Dehiwela